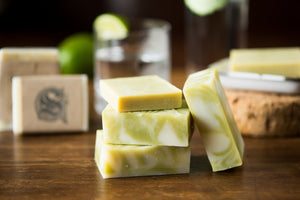 Summer Festivals
Summer seems like a distant dream for so many months of the year in Minnesota. I am delighted that it still fills my heart with joy when it suddenly arrives, as if by surprise.
The Great Soap Company will be pitching our new tent at several events in and around Rochester this summer. We kicked off our festival scene with 
Art on the Ave
 on June 3, 2017. We were impressed with this group of super friendly, organized volunteers. This is the third year we have joined Pauly Bennett, of Dwell Local at AOA and we scored a spot beside the new sculpture.
Aurora
by Karl Friedrich was unveiled as the 13
th
permanent art installation in the Slatterly Park neighborhood. It was awesome to see the unveiling of
Aurora
.  I could feel the excitement of the families who will enjoy Karl's vision for this evolving neighborhood every day, by simply looking out the window. It made me realize what a gift the Rochester Community has in the Slatterly Park neighborhood. It was a beautiful day for the event, sunny, with temperatures in the low 90's. We really enjoyed the live music and I was impressed with all the interactive art activities for children; this event is truly a gem. If you have never gone you really need to. Once again, those awesome AOA volunteers came through and welcomed us to shut things down before 4 to beat a little summer thunder shower. We had the show on the road just in time to avoid a sudsy mess, big thank you to Pauly, Lori and Scott for helping us pack everything up so quickly.
We are off to a Great start with our summer festival mojo and I'm confident we will learn and grow with each show. We are really excited to be at Thursdays on First for the first time. Look for us June 22, July20 and August 17 at this cherished celebration of summer in Rochester. Check out the awesome interactive map on the TOF web site to find your favorite local businesses and exactly when and where to find them; pretty high tech. I believe everyone at the Great Soap Company would do a no rain dance to keep the rain away for our dip into outdoor venues. Please join us at Berne Wood-Fired Pizza Artisan Market on August 2. Jon and I have never experienced this Wednesday evening summer tradition but we've heard the buzz. All the profits from this completely volunteer operated event go to nonprofit causes in the community. A summer evening with music, pizza, and friends in beautiful southern Minnesota and giving back to the community, that's priceless.  
TOF August 17 will be our summer finale.
We'll kick things off in the fall at the Olmsted County Fair Grounds September 22 & 23. Weathered & Rusty Market always offers unique items for creative minds. A great variety of really nice vendors in the old limestone building give this show a really great vibe.
Ask about our newest products when you stop by our tent. We are excited for you to see the additions we've made to our display. The Great Soap Company is geared up to keep you clean and fresh this summer.
---